Welcome to Universal Sense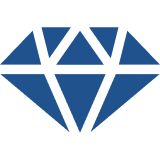 Transform Life
The essence of our existence on this planet is survival—the struggle to lead secure, productive, and gratifying lives in a constantly changing and complex world. In times marked by rising unemployment and cost of living, a fragile economy, and global competition for limited resources, the quest for survival becomes even more challenging. It is therefore a breath of fresh air to discover a method of success that requires only applying specific principles and strategies to one's life—the principals and strategies of Universal Sense. Universal Sense: The Blueprint for Success is a practical guide designed to help all people navigate life's challenges.
We have developed and electronically distributed this book free of charge with the intention of sharing this common-sense wisdom with the world. Universal Sense can be used by any human being under any circumstance, hence enabling those with a willingness to learn and apply these principles to succeed in whatever they do. Although some of the information may not be new to you, we hope you find the ways in which we have woven the ideas together unique, powerful, and above all, practical. Our wish is that every person who journeys through the pages of this e-book arrive at a new level of insight and thereby a better life.
Balasa Prasad M.D.
Preetham Grandhi M.D.
Vasantha Prasad
Bindu Grandhi
Sponsored By My Spice Buds LLC
The home of Super Mirchi Hot Sauce